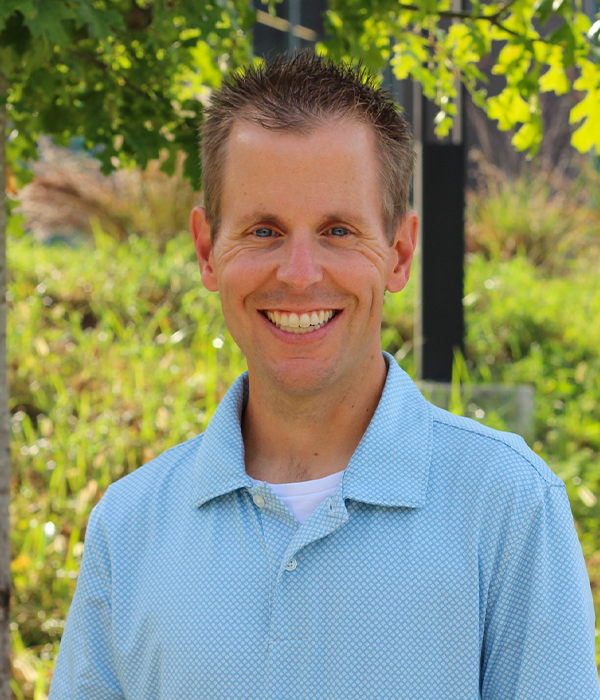 Ryan Martin
Director of Missions & Operations
Staff Member since 2021
Director of Missions
Personally speaking:
Ryan graduated in 2022 with a Doctor of Ministry from Southeastern Baptist Theological seminary, where he also serves as a trustee. He has received a MDiv in Missions, Evangelism and Church Growth from The Southern Baptist Theological Seminary (2008), and an undergraduate degree (2005) from Union University in Jackson, TN. Ryan lives in Fayetteville with his wife, Rebekah, and three children: Hudson, Annie, and Hattie.
Q: When/How did you become involved with Lightbearers?
A: Prior to joining the Lightbearers staff in 2021, I served as Missions Pastor at University Baptist Church. During my first week at UBC, I assisted with a Lightbearers discipleship home renovation and through my role have been deeply partnered with Lightbearers ever since. I'm also married to Rebekah, who serves as Finance Manager for Lightbearers, and consider it a blessing to have been around the ministry of Lightbearers as a result of her role on staff over the years. I'm excited to serve as Director of Missions and help strengthen and support the work of missions through Lightbearers by way of church partnerships, mission partners, student discipleship, and mission mobilization.
Q: What excites you most about the Lightbearers vision?
A: I am excited about the opportunity to invest in the lives of students and see them mobilized to reach the nations with the gospel. I look forward to seeing how Lightbearers can stand alongside local churches in the various campus towns and the global church to see the nations declare the glory of God. Many of our missionary heroes' hearts for the nations were developed during their collegiate years through the faithful discipleship of others who invested in their lives. To consider how the ministry of Lightbearers can have an impact on seeing the next generation of laborers be sent to the harvest fields is incredible!
Q: What has been the most influential book you've read this past year and why?
A: The most influential book I have read over the last year is 40 Questions About the Great Commission. The authors have written a faithfully biblical, theological, ecclesiological, and missiological approach to the Great Commission. I liken it to looking at the various sides of a diamond and seeing how the light reflects with each turn. This book helps to ground the Great Commission in its biblical, contextual, and grammatical context; point readers to the local church as the engine through which the Great Commission is accomplished, and press the urgency to see the Great Commission accomplished in our neighborhoods, among our own nation, and throughout the nations. As Christ-followers, we have been given a new identity as 'sent ones' into the world, whether crossing the street or crossing cultures. This book is a must-read, but even more so a book to propel us, as those sent by Christ, to engage in the joy of making disciples of all nations.
Q: How do you like to spend your time when you're not working?
A: Ryan likes to spend his time reading, traveling among other cultures, playing golf and tennis, watching sports, and enjoying time with his family.