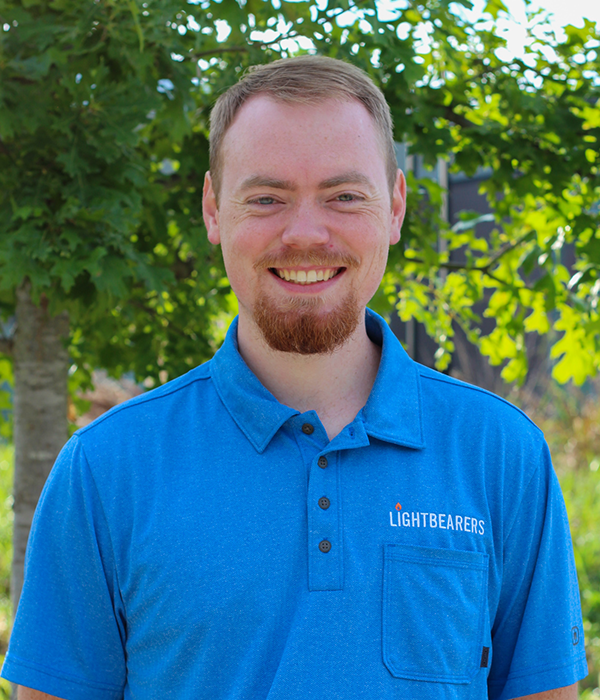 Peyton Bradley
Discipleship Staff
Staff Member since 2021
Starkville Apprentice 
Personally speaking:
From Poplar Bluff, MO; has a degree in Biblical Studies as well as an MDiv degree
Getting to know Peyton Bradley
Q: When/how did you become involved with Lightbearers?
A: I know Daniel from whenever he was the BSU director at my college. He became an important mentor in my life. We stayed in touch and worked on me coming out to work with him. 
Q: What excites you about the Lightbearers vision?
A: I think community and fellowship are so important in a Christian's life, especially for college students as they usually fall under the church's radar. I am excited to be a part of making sure they aren't forgotten and can help them grow in their walk with Christ.
Q: What has been the most influential book you've read this past year and why?
A: Andy Stanley's "Visioneering" was one that really sticks out as he walks through Nehemiah's journey in rebuilding the walls of Jerusalem. He addresses aspects of a godly vision and how they impacted Nehemiah's life and how it should impact ours.
Q: How do you like to spend your time when you're not working?
A: I like to spend my free time playing video games, reading, or writing.