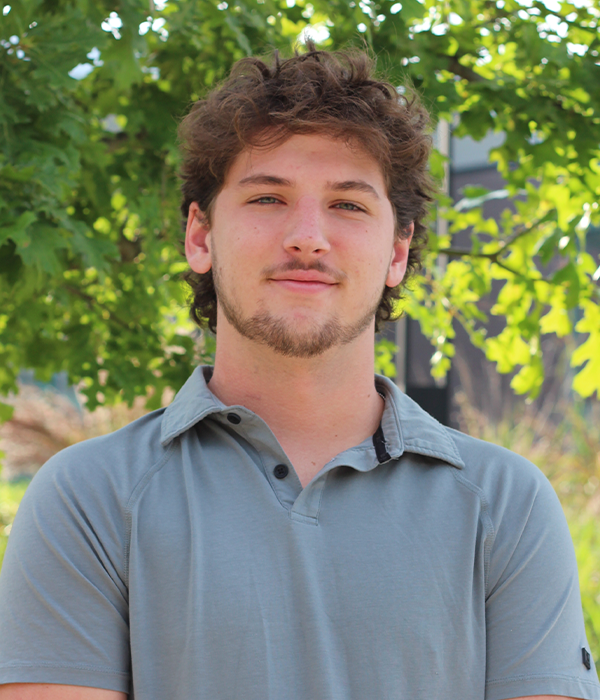 Josiah McCollum
Maintenance Manager
Staff Member since 2022
Personally speaking:
Lives in Fayetteville at the Lightbearers apartments. Currently studying construction technology at Northwest Arkansas Community College.
Getting to know Josiah McCollum
Q: When/how did you become involved with Lightbearers?
A: Growing up, I spent a lot of time around Lightbearers and the people living/working here. My family lived here for a short period of time and I grew to love the community . As I got older, I was hired to work part time to help renovate apartments and get them ready for new tenants. I am so excited to be returning to Lightbearers in a full-time role because I love the staff and the community.
Q: What excites you about the Lightbearers vision?
A: I think it's very important for college students to have a good community who will keep them accountable and grow them in their faith. Lightbearers does an amazing job of guiding students through scripture and showing them how to live in a way that honors the Lord. It's also encouraging to see the difference ministries and missions Lightbearers is able to fund or support. I will be moving in and doing the Lightbearers program for the first time and am very excited to see the ways my roommates and I grow over the next year.
Q: What has been the most influential book you've read this past year and why?
A: Most of the books I have read over the last year have been assigned by my professors for academic purposes. I'm looking forward to what I will learn in the books the staff is reading in the coming year.
Q: How do you like to spend your time when you're not working?
A: Car and motorcycle restoration projects are definitely one of my favorite activities . I also enjoy most outdoor activities like hunting, kayaking, and hiking.