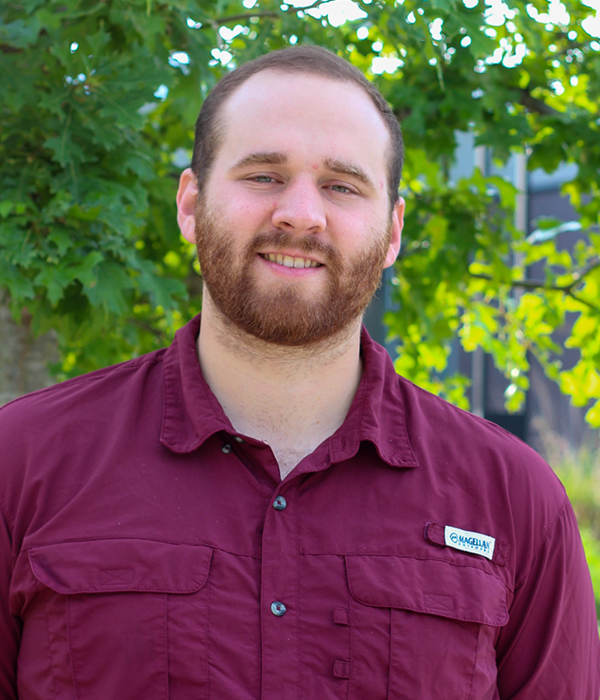 Bobby James
Campus Director
Staff Member since 2022
OSU Campus Director
Personally speaking:
Lives in Fayetteville, AR; married to Hannah with 4 kids; received a Bachelor of Agriculture from the University of Arkansas and Master of Divinity from the Southern Baptist Theological Seminary.
Q: When/how did you become involved with Lightbearers?
A: I became involved with Lightbearers in 2015 when I married Hannah, who had just finished the discipleship program. Since then I've served the Fayetteville community on and off in property improvements.
Q: WHAT EXCITES YOU MOST ABOUT THE LIGHTBEARERS VISION?
A: I'm excited about Lightbearers because it gives me the opportunity to fulfill the Great Commission while also ministering to students at a crucial point in their faith walk.
Q: What has been the most influential book you've read this past year and why?
A: The most influential book I've read this year is The Disciple Making Parent by Chap Bettis. Bettis gives a biblical vision for parenthood and teaches you how to keep the first thing in parenting the first thing. That is, raising your children to know and trust Jesus.
Q: How do you like to spend your time when you're not working?
A: When I'm not working I enjoy time in my small woodshop, playing guitar, drinking tea, playing board games and spending time with Hannah and my kids.