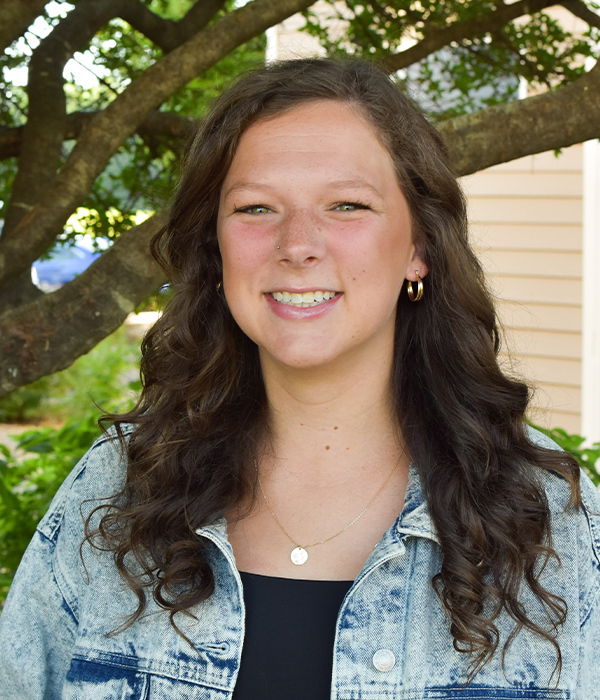 Sarah Beth Mendez
APPRENTICE
Staff Member since 2018
Fayetteville Community Manager 
Personally speaking:
Born and raised in Fayetteville, Ark.; lives in Fayetteville at the Lightbearers apartments
Getting to know Sarah Beth
Q: When/how did you become involved with Lightbearers?
A: I've grown up around Lightbearers and I lived on the Fayetteville campus off and on as a kid. I was always involved, hanging out at the office when I was little, cleaning apartments as my first job, living on campus with the students and having them over for family dinner. Lightbearers has always been a big part of my life and I've loved being a part of the staff!
Q: What excites you about the Lightbearers vision?
A: I was in the Lightbearers Discipleship program for 2 years as a student. Getting to see students grow in their faith, knowledge and understanding of scripture and understand the importance of a local church and community is amazing! I have also had a couple of opportunities to travel oversees and see the fruit of partnerships in other countries around the world. I can see how the Lord has and will continue to use the Lightbearers model in great ways for His glory!
Q: What has been the most influential book you've read this past year and why?
A: The Knowledge of the Holy by A.W. Tozer. Each chapter of the book talks about a different characteristic of God. Reading the book gave me a bigger view of God and a better understanding of who I am in Him.
Q: How do you like to spend your time when you're not working?
A: Doing anything outside! Hanging out with friends or family, hammocking, hiking or baking something sweet.