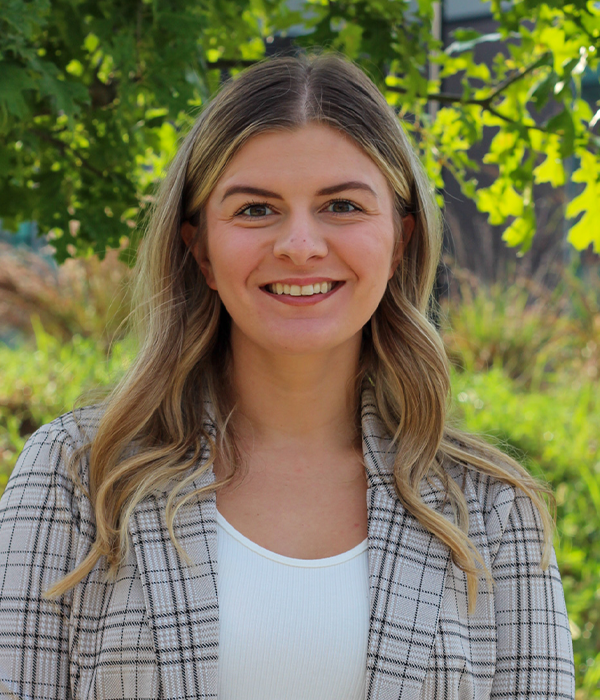 Maddie Willcox
Fayetteville Recruiting and Alumni Coordinator
Staff Member since 2023
Personally speaking:
Maddie studied Vocal Performance at the University of Arkansas. She lives in Springdale, AR with her husband, Zeke. 
Getting to know MADDIE WILLCOX
Q: When/how did you become involved with Lightbearers?
A: I found out about Lightbearers through a friend when I was a junior in college and I quickly joined as I was in need for good, Christian community.
Q: What excites you about the Lightbearers vision?
A: I most love the aspect of community and making disciples. Whether that is meeting with your paired mentor, spending time with your roommates, or attending Institute, there is always an opportunity to grow in deeper and more meaningful, Christ-centered relationships. Lightbearers truly values building relationships within the body of Christ.
Q: What has been the most influential book you've read this past year and why?
A: My favorite book I have read this year is This Beautiful Truth by Sarah Clarkson. It focuses on seeing the beauty and goodness of God as truth to cling to in times of trouble and suffering.
Q: How do you like to spend your time when you're not working?
A: I love getting to spend time with my husband and be outside or exploring around Fayetteville! I am also always drinking coffee, whether it's at home with a good book or spending time with a friend at a coffee shop.