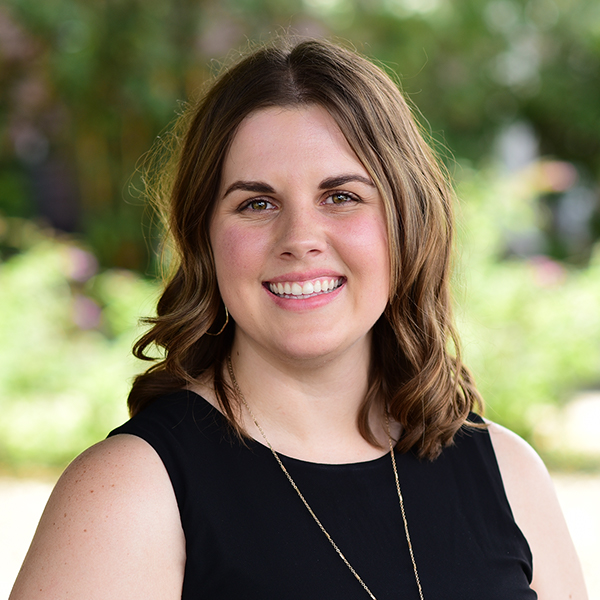 Tori Fancher
Operations Manager
Staff Member since 2015
Operations Manager
Personally speaking:
Born and raised in Northwest Arkansas; Bachelor of Arts in International Relations with an emphasis in Peoples and Cultures/Latin American Studies/Spanish (University of Arkansas)
Q: When/how did you become involved with Lightbearers?
A: During my sophomore year of college, one of my co-workers was a student in the Lightbearers Discipleship Program. He suggested that I look into it for the upcoming year, and sure enough, I did. In fact, I didn't just sign up to be a student, but Clark Lasse somehow convinced me to be a house leader. Over the course of the next two years, I stayed as a house leader until I finished the program and graduated college. Another non-profit "stole me away" (as Brett would like to say) for a year, but now I am back and working full-time as the Community Coordinator at the Fayetteville campus. It was a sweet homecoming for me to be on the Lightbearers staff!
Q: What is your favorite book and/or quote?
A: I love quotes, but one of my favorites is the final line from "The Morning Dedication Prayer" from The Valley of Vision: "May I speak each word as if it were my last word, and walk each step as if it were my final one. If my life should end today, let this be my best day."
Q: What excites you about the Lightbearers vision?
A: It excites me that it just doesn't stop here and now. We describe it as a renewable model, and it is. A student being discipled today may disciple five people in the future and those five people may each disciple five more people. A project we fund overseas today may change the course of a village or people group or nation. It can be difficult at times for us to only see a portion of the overall picture, but it's always growing under the Lord's guidance and direction. It truly is a unique way to see God's Kingdom at work.
Q: Other than Jesus, what Bible character would you want to have lunch with?
Q: Other than Bible characters, what three people, living or dead, would you want to have lunch with?
A: My grandmothers and Corrie ten Boom
Q: What does a fun, relaxing day look like for you?
A: Well.. I would wake up in the early morning hours to the sound of rain, followed by coffee and making pancakes with my sister. The rain doesn't last, though, and I take a walk around Old Main and look at the maple leaves ('cause it's obviously autumn at this point). I get some afternoon reading done out by some body of water while snuggled up with my fuzzy blanket in my hammock. The evening is then spent cooking and playing games with my family and a small group of friends.