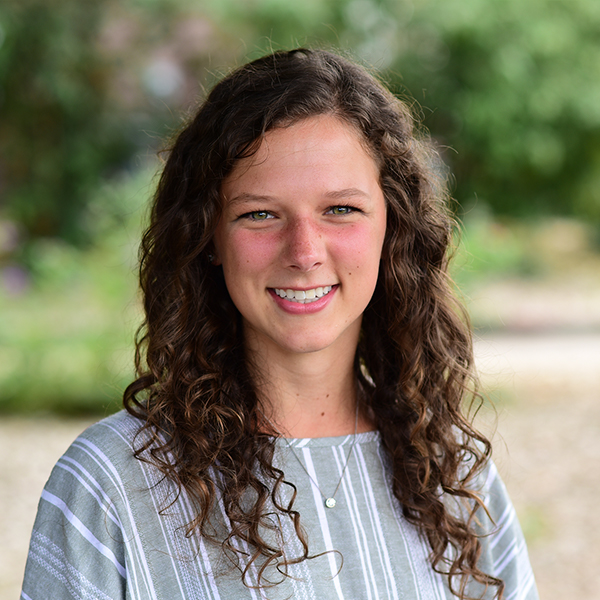 Sarah Beth McCollum
Community Manager
Staff Member since 2018
Community Manager
Getting to know Sarah Beth
Q: When/how did you become involved with Lightbearers?
A: I've grown up around Lightbearers and I lived on the Fayetteville campus for a few years off and on as a kid. I was always involved, hanging out at the office when I was little, cleaning apartments as my first job, living on campus with the students and having them over for family dinner. I was so excited to officially start on staff about a year ago!
Q: What excites you about the Lightbearers vision?
A: Last year I was able to be a part of the Lightbearers Discipleship program for the first time as a student. Getting to see students grow in their faith, knowledge and understanding of scripture and understand the importance of a local church and community has been amazing! I have also had a couple of opportunities to travel oversees and see the fruit of partnerships in other countries around the world. I can see how the Lord has and will continue to use the Lightbearers model in great ways for His glory!
Q: Other than Jesus, what Bible character would you want to have lunch with?
A: The Prophet Jeremiah, the way Jeremiah, as a young man, was faithful to use his life fully for the purpose God called him to, even as so many hated him for it, is a huge encouragement and challenge to me.
Q: Other than Bible characters, what three people, living or dead, would you want to have lunch with?
A: My great grandma "Maw" when she was young, Ann Judson, Thomas Jefferson
Q: What is your favorite book and/or quote?
A: "I have learned to kiss the waves that throw me up against the Rock of Ages." – C.H. Spurgeon
Q: What does a fun, relaxing day look like for you?
A: Anything outside! Hanging out with friends or family, hammocking, hiking or baking something sweet 🙂