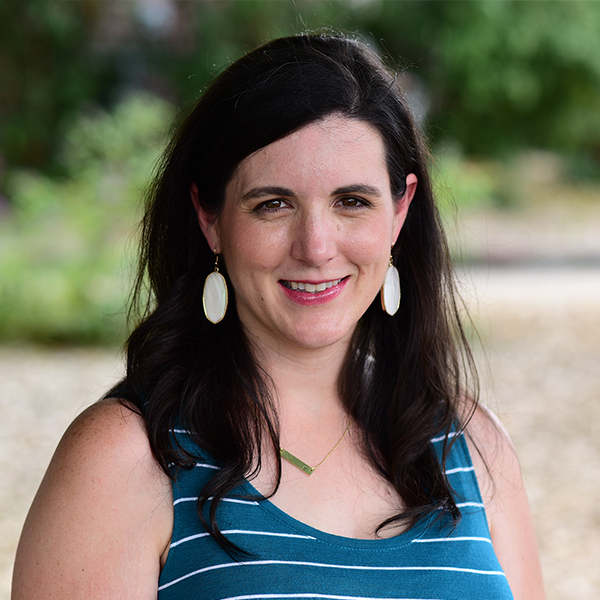 Rebekah Martin
Accounting Manager
Staff Member since 2009
Accounting Manager
Personally speaking:
Born and raised in Fayetteville, Ark.; married to Ryan; two children; Bachelor of Arts in French and journalism (University of Arkansas); Master of Arts in Teaching in secondary education (University of Arkansas).
Q: When/how did you become involved with Lightbearers?
A: I first heard of Lightbearers from Kevin McCollum while participating in a Reach Work Day with University Baptist Church (we were working with Lightbearers on a property remodel). I only knew the basic structure of the organization and wasn't involved at all beyond that point. After returning from a mission trip with UBC to Guatemala, though, Kevin came up to me at church and asked me to pray about becoming the operations manager for Lightbearers. I had just completed a Master's degree in teaching and had applied for several education jobs, but really felt God calling me to something more missions-focused. I sought the Lord's wisdom for a week after talking to Kevin and felt God clearly lead me to accept the position the following Sunday.
Q: What is your favorite book and/or quote?
A: One of my favorite quotes comes from John Piper's book Don't Waste Your Life – "You don't have to know a lot of things for your life to make a lasting difference in the world. But you do have to know the few great things that matter, perhaps just one, and then be willing to live for them and die for them. The people that make a durable difference in the world are not the people who have mastered many things, but who have been mastered by one great thing."
Q: What excites you about the Lightbearers vision?
A: I love how Lightbearers is participating in missions in a non-traditional way and that the ministry isn't limiting itself to what has been done before or what has been proven to work. Lightbearers is committed to following the leadership of God and using the wisdom that He gives us to do what we have been called to do.
Q: Other than Jesus, what Bible character would you want to have lunch with?
A: I would love to have lunch with Ruth. Her unwavering devotion to her family and to what she believed to be God's will in her life is such an encouragement to me. I would enjoy hearing her humble testimony first-hand. Plus, she's a woman, so eating lunch alone with her wouldn't be awkward.
Q: Other than Bible characters, what three people, living or dead, would you want to have lunch with?
A: I wish that I could have lunch with my great-grandparents and my grandfather. Although their legacy has had a tremendous impact in my life, I feel like I was not old enough to appreciate all that they had to teach me while they were still alive. If I could have lunch with them today, I would find much greater worth in the things that they would have to share with me.
Q: What does a fun, relaxing day look like for you?
A: That's an easy question. A fun and relaxing day is one spent talking with one or two of my closest friends (my husband included!). It doesn't matter what we do (although taking in a baseball game is great fun) as long as we can just hang out and share with each other.