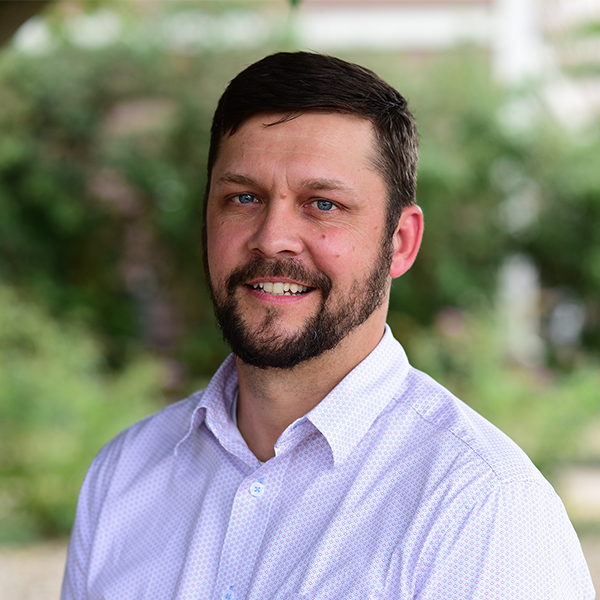 Joe Evans
Director of Property and Community
Staff Member since 2019
Director of Property and Community
Personally speaking:
I live in Springdale, AR but originally from Kentwood, Louisiana.  I am married to Hannah Evans. We have been married for 12 years and have five sons with a sixth on the way.  I'm sort of a jack of all trade, but master of none as the saying goes.  I've been a welder, carpenter, pastor, analyst, manager and now a property manager.  I love sports and the outdoors including camping, hiking and backpacking. 
Q: When/how did you become involved with Lightbearers?
A: I first heard about Lightbearers through church, but didn't know any really in-depth until Kevin and I talk about a potential job opportunity.
Q: What excites you about the Lightbearers vision?
A: I really love all of our vision, but especially how we work with the local church to do kingdom ministry.
Q: Other than Jesus, what Bible character would you want to have lunch with?
A: This is a hard one! I would love to talk with Job, Nehemiah or Timothy.
Q: Other than Bible characters, what three people, living or dead, would you want to have lunch with?
A: Again a hard one, but I would love to talk with Luther, Calvin and George Mueller.
Q: What is your favorite book and/or quote?
A: The most impactful book that I have read recently is Compelling Community by Dever & Dunlop. But I love me some C.H. Spurgeon. One of his quotes that I love is "I have a great need for Christ, I have a great Christ for my need."
Q: What does a fun, relaxing day look like for you?
A: A fun and relaxing day would be spent in the outdoors hiking and exploring NWA.