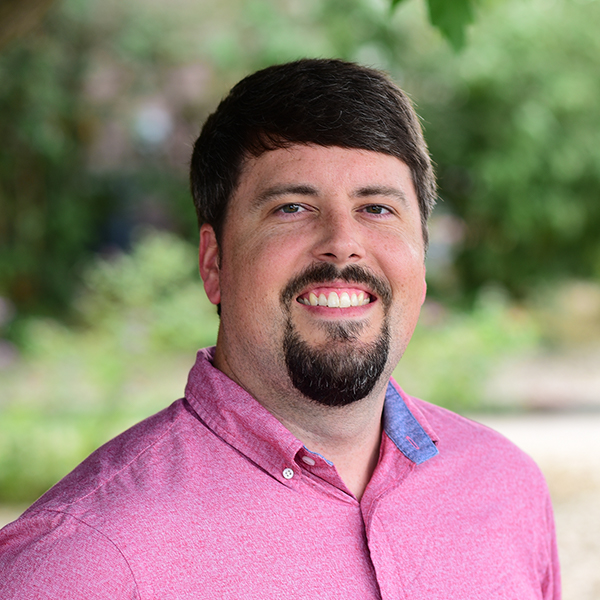 Daniel Bray
Campus Director
Staff Member since 2019
Campus Director, Starkville, MS
Personally speaking:
I grew up in rural Mississippi and graduated from Mississippi State University in 2009. In 2010, I started my Masters at Southwestern Baptist Theological Seminary in Fort Worth, Texas. After completing my M.Div. in Missions, my family moved to East Asia in 2013. I worked there as an English teacher through a missions organization for 4 years.  In 2017, we moved back to the States and began serving the church in southeast Missouri through college discipleship and pastoring a small church. My wife, Amanda, and I have been married since 2009 and have two boys, Liam and Elliot. 
Q: When/how did you become involved with Lightbearers?
A: I found out about Lightbearers in 2017 and was excited about the ministry's potential impact at Mississippi State. When a friend made me aware of the staffing needs in Starkville, I was interested to see what role I might be able to play in this dynamic ministry.
Q: What excites you about the Lightbearers vision?
A: Everything! Discipleship, in depth teaching on scripture and theology, strengthening the local church, living in community, and supporting international church growth. The fact that all of this is happening through college students is even more amazing. Christians in college are an amazing and often overlooked gift in the church.
Q: Other than Jesus, what Bible character would you want to have lunch with?
A: Probably the disciple John because of his proximity to Jesus and the early church.
Q: Other than Bible characters, what three people, living or dead, would you want to have lunch with?
A: Jim Elliot, Hudson Taylor, and Balthasar Hubmaier
Q: What is your favorite book and/or quote?
A: My favorite books are centered around systematic theology, seeing God work through history from cover to cover of scripture. But two of the most formative books for me have been, Knowing God by J.I. Packer and Radical by David Platt.
"We will not wish we had made more money, acquired more stuff, lived more comfortably, taken more vacations, watched more television, pursued greater retirement, or been more successful in the eyes of this world. Instead, we will wish we had given more of ourselves to living for the day when every nation, tribe, people, and language will bow around the throne and sing the praises of the Savior who delights in radical obedience and the God who deserves eternal worship." ― David Platt, Radical
Q: What does a fun, relaxing day look like for you?
A: Make breakfast for my family, then pack up and head out for a hike and a picnic. Spend the afternoon reading in my hammock and exploring with my boys. Head back home and enjoy an evening out with my wife.