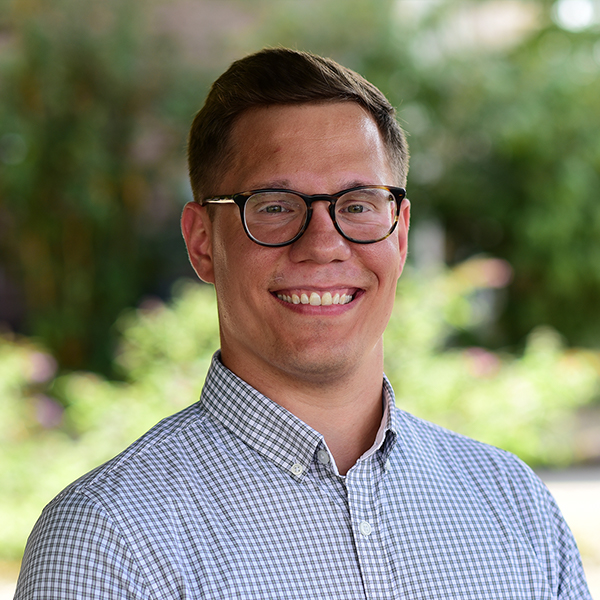 Brett Arent
Campus Director
Staff Member since 2012
Campus Discipleship Coordinator, Fayetteville Campus
Personally speaking:
Lives in Fayetteville, Ark; married to Hannah; grew up in Oologah, Okla.; Bachelor of Science in Business Management (University of Arkansas).
Q: When/how did you become involved with Lightbearers?
A: I first heard about Lightbearers through my brother Jeremy when I was in college. He went through the Discipleship program as a student and loved it! Seeing his excitement for the program and the fruit it brought about made me want to give it a try. After a couple years of being in the program as a student and then an intern, I am now full-time discipleship staff.
Q: What excites you about the Lightbearers vision?
A: I love discipleship! The Lord has used effective holistic discipleship by a few faithful men to drastically alter to trajectory of my life. A part of holistic discipleship is to cultivate a heart for missions. I love the vision because it is holistic and gospel centered. Through Christ, we disciple to help cultivate a heart for the Lord and in doing so cultivate a heart for missions. They go hand in hand.
Q: What is your favorite book and/or quote?
A: Too many to name really. I love C.S Lewis and John Piper so something from them.
Q: Other than Bible characters, what three people, living or dead, would you want to have lunch with?
A: George Washington, C.S. Lewis, John Owen
Q: Other than Jesus, what Bible character would you want to have lunch with?
Q: What does a fun, relaxing day look like for you?
A: A morning walk/hike followed by a good book with some coffee. Maybe an afternoon run or workout. Basically, something active followed by some good reading.