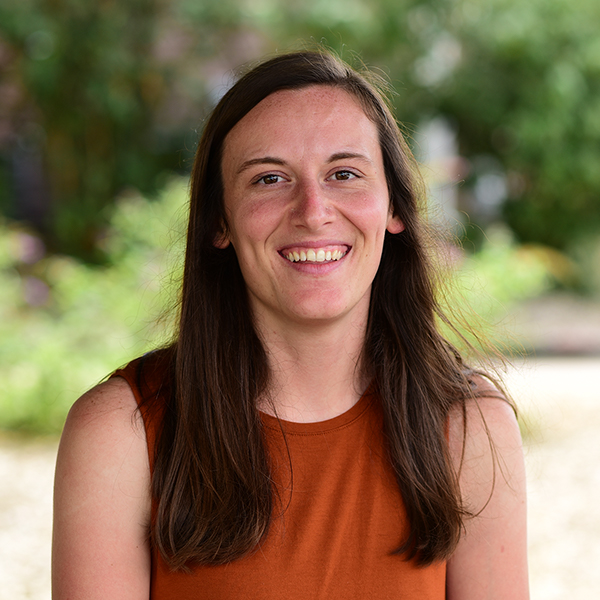 Bethany Porter
Discipleship Staff
Staff Member since 2017
Discipleship Staff
Q: When/how did you become involved with Lightbearers?
A: I heard about Lightbearers when I was in college and loved the concept. When I started attending the Kanakuk Institute the idea of working for a ministry started to excite me. I spent some time looking through the Lightbearers website and sent in my resume. The rest is history.
Q: What is your favorite book and/or quote?
A: I love "Devil at My Heels," by Louis Zamperini. If you have not read this book, it is a must read. Louis Zamperini is drafted into the war and eventually captured as a POW. Long story short, God does incredible things to grab the attention of Louis and bring redemption and healing.
Q: What excites you about the Lightbearers vision?
A: Lightbearers encompasses so much of what I am passionate about: discipleship, biblical teaching and missions. First of all, I love that Lightbearers is sustainable. Second of all, I love Lightbearers emphasis on biblical teaching. Receiving tools to study one's bible is so valuable. I was able to do so over the past year and will forever reap the benefits of learning how to dig into God's Word. In turn, students are putting into practice what they have learned as they are mentored and are living in community. This is an invaluable experience. Lastly, I love overseas missions. God has a heart for the nations and it is exciting that we get to be a part of that.
Q: Other than Jesus, what Bible character would you want to have lunch with?
A: Peter! I love Peter's story and can relate to his eagerness as well as his fears. God took him on a journey of learning to trust Him and used Peter to become a rock of the church. I would love to sit down with Peter and hear the details of what it was like to walk with and learn from Jesus
Q: Other than Bible characters, what three people, living or dead, would you want to have lunch with?
A: My parents, C.S. Lewis, and Whitney Houston (but only if she agreed to sing during the entire meal.
Q: What does a fun, relaxing day look like for you?
A: Any day that I get to hang out with my friends is a good day. I would love to grab coffee, explore and end the day with a game or movie. I'd also be fine with watching some Jimmy Fallon!