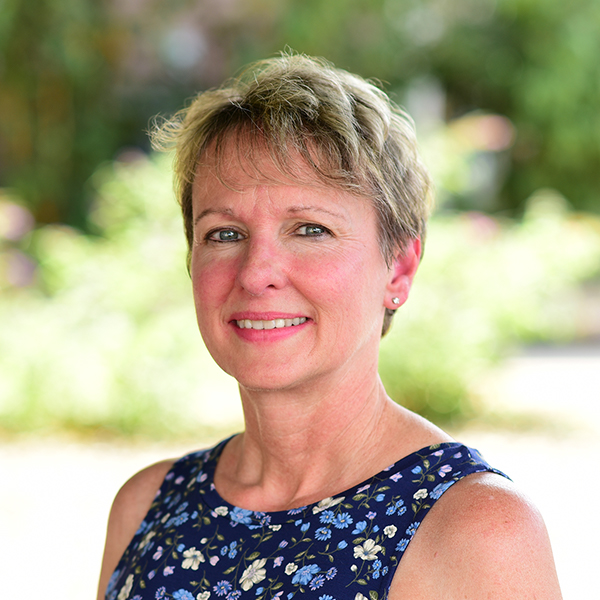 Beth Thompson
Discipleship Staff
Staff Member since 2016
Starkville Discipleship Staff
Personally speaking:
Lives in Starkville, MS; married to Tom Thompson; four children and one daughter in law: Tee (Hannah), Phillip, Michael, Julia
Q: When/how did you become involved with Lightbearers?
A: I became familiar with Lightbearers in May. When I found out Matt was looking for someone to recruit and train female mentors who will in turn mentor students I was excited. It seems like a perfect fit for what God has called me to and my season of life.
Q: What is your favorite book and/or quote?
A: Living with a creative family has taught me many things such as 1) I don't have to figure everything out and 2) to appreciate others for who God created them to be. My favorite book is Orthodoxy by G.K Chesterton and one of my favorite quotes from that book is "Imagination does not breed insanity. Exactly what does breed insanity is reason. Poets do not go mad; but chess-players do. Mathematicians go mad, and cashiers; but creative artists very seldom. I am not, as will be seen, in any sense attacking logic: I only say that this danger does lie in logic, not in imagination."
― G.K. Chesterton, Orthodoxy
Q: What excites you about the Lightbearers vision?
A: I love that Lightbearers encourages personal growth through discipleship and also practical out working of faith by encouraging attendance at a local church and also becoming part of the body by serving that church. Also, what a privilege to know that a portion of your rent goes to funding overseas mission projects.
Q: Other than Jesus, what Bible character would you want to have lunch with?
A: Peter because of his boldness and humility.
Q: Other than Bible characters, what three people, living or dead, would you want to have lunch with?
A: G.K. Chesterton, Jane Austen, Mother Theresa
Q: What does a fun, relaxing day look like for you?
A: A fun relaxing day for me would be a day with my family. It could be in any natural landscape as long as the temperature remains around 70 degrees and we are surrounded by much flora and fauna. Of course there would be no electronic devices of any kind so we would be totally off the grid. The day would be interspersed with exploring and conversing and worshipping God in his creation.