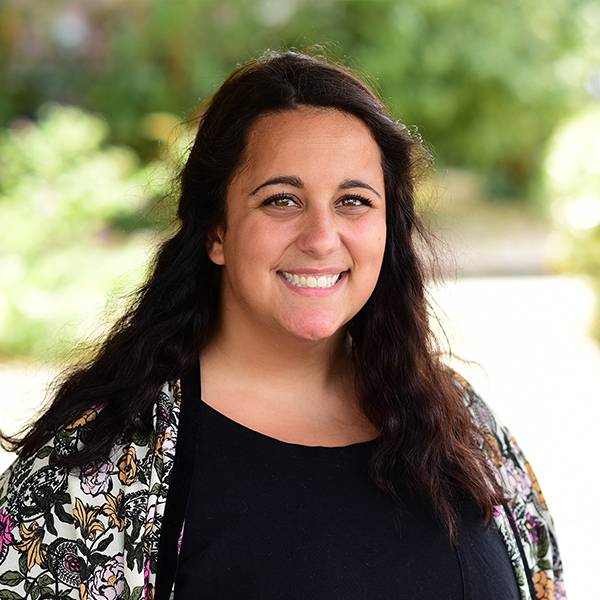 Alia Alzyoud
Discipleship Staff
Staff Member since 2018
OSU Discipleship Staff
Q: When/how did you become involved with Lightbearers?
A: I first heard about Lightbearers from my friend Avery Brown who is an intern for the Stillwater campus, when I first moved back to Stillwater from working with a church plant. Then, over the next few months, I kept hearing snippets of who they are and what they do, then one day I walked into the offices at the church that I attend and the two college ministers were like, "Hey! Have you heard of Lightbearers? Because they are looking for someone to help with women's discipleship! Can we give them your name?" Then a few interviews and much prayer later, here I am!
Q: What is your favorite book and/or quote?
A: "In friendship…we think we have chosen our peers. In reality a few years' difference in the dates of our births, a few more miles between certain houses, the choice of one university instead of another…the accident of a topic being raised or not raised at a first meeting–any of these chances might have kept us apart. But, for a Christian, there are, strictly speaking no chances. A secret master of ceremonies has been at work. Christ, who said to the disciples, 'Ye have not chosen me, but I have chosen you,' can truly say to every group of Christian friends, "Ye have not chosen one another but I have chosen you for one another." The friendship is not a reward for our discriminating and good taste in finding one another out. It is the instrument by which God reveals to each of us the beauties of others." -C.S. Lewis; The Four Loves
Q: What excites you about the Lightbearers vision?
A: College was the time in my life where I did the most searching for who I am, who I belong to, and who I want to be, so what excited me about Lightbearers is that we are meeting students where they are at as they wrestle with these questions. There is nothing more exciting to me than getting to walk alongside my brothers and sisters in Christ and to help guide and grow them in their relationship with Jesus.
Q: Other than Jesus, what Bible character would you want to have lunch with?
A: If I could pick any Bible character to have lunch with I would probably choose Phillip (Acts 8). I would love to hear more on the story of him and the Ethiopian eunuch, but I'd also really like to know what it was like to teleport!
Q: Other than Bible characters, what three people, living or dead, would you want to have lunch with?
A: I would want to have lunch with my sister Amber, Lauren Conrad, and Milo Ventimigila. Favorite person, favorite fashion icon, and favorite actor.
Q: What does a fun, relaxing day look like for you?
A: Usually hanging out with my sister, brother in law, and nephews, eating Chinese food, and watching movies or bowling. Well those things if I'm feeling extroverted that day. Other times, I like to sit in my room and paint or draw while listening to music.